Silent Listen Only Earpiece With Free Replacement Pack


Acoustic Tube Earpiece with 14" or 26" cord and 2.5mm, 3.5mm and a threaded 3.5mm (M2) connector for any radio or remote microphone with a 2.5 mm, 3.5 mm, or threaded 3.5mm earphone jack. 2.5mm is used on most Kenwood Brand Shoulder Mics. 3.5mm is used on many devices including most Motorola Shoulder Mics. The threaded M2 is used on some Motorola radios and adapters.The connector cord includes Kevlar® reinforcement in the cord. The heavy-duty strain relief means longer service and less down time.

*Free Replacement parts pack include:

(1) RACT with an ear-tube connector
(1) standard mushroom ear bud
(1) Medium-Left Ear mold
(1) Medium-Right Ear mold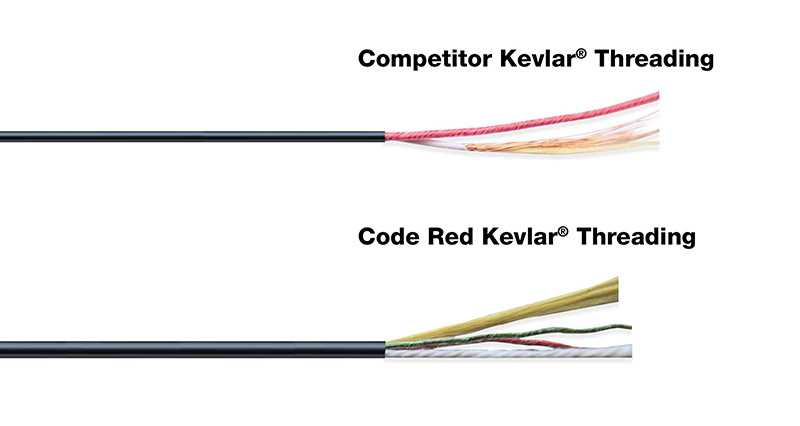 30 Reviews
Everything was excellent except for my shipping experience. I purchased the 3 day air, however, it came a week+ later.. staff was friendly however, and kept in constant contact.

After listening to some of the trials and tribulations other deputies had undergone in their search for a quality, inexpensive earpiece for our Motorola XTS5000 radios, I decided to do some research online before I committed to spending any money. There are plenty of cheap earpieces out there but I also wanted something that worked well for me. After 20 years as a firearms instructor I am a bit hard of hearing so I wanted an earpiece that didn't compromise my ability to hear what was going on around me. I found Code Red on Amazon, but I went to the company website to get a better idea of how their product was different. It sounded like it was exactly what I was looking for, and the price was very reasonable (better than I found on Amazon). I've been wearing it now for a month and I couldn't be happier with the earpiece. Great job and thank you Code Red!

Haven't tested the longevity of the product yet but so far so good. Comfortable with some getting used to.

Awesome product. Came with everything I needed.

Great product but shipping cost high

Order has been fast. Would like to see better shipping options to Canada as 30 dollars for shipping is kind of high. But other than that great product

Excellent quality. Well manufactured. Better than most

Silent Listen Only Earpiece With Free Replacement

I am glad you carry products that fit many different radios.

Great support teams works awesome

I have been using my earpiece for a week now and I have grown to love it. It's amazing how I can hear everything now when I'm in a loud environment. I'm not sure how I did without the past 13 years. The sound is good. It took several days to get use to it, but now I forget it's there.