Investigator Two-Wire Microphone


The Investigator is our popular two wire clear tube microphone. Perfect for threading through suits, uniforms and other tactical apparel.

This microphone features:

- Two way radio surveillance headset.
- Longer wires than our one wire microphones.
- Clear tube earpiece can be worn on either ear.
- Earpiece has field replaceable components.
- Low profile lapel microphone with easy to use push-to-talk button.
- Sturdy metal clothing clip attaches to shirt or jacket.
- Kevlar® reinforced cable guarantees reliability.

Download our Investigator Microphone flyer.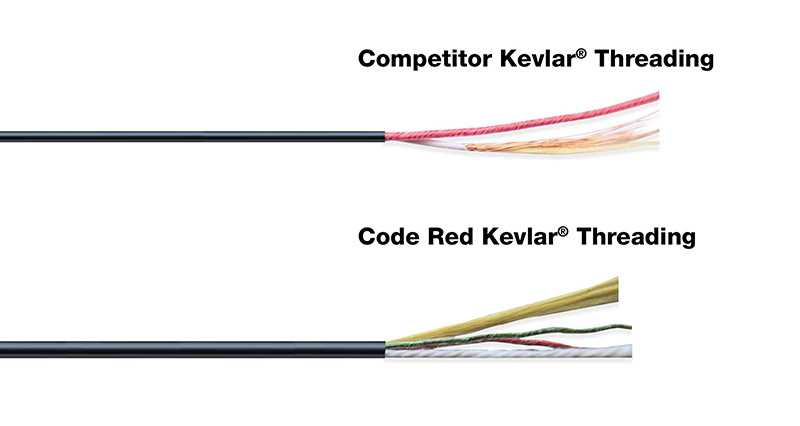 12 Reviews
Awesome headset but get the quick disconnect version

I ordered this to reduce the weight on my belt. It's lightweight and transmits well and the earpiece is functional. For me personally, I should've ordered the quick disconnect version and probably will in the future just because I hate being tangled in wires when I need to use the restroom.

Great product, fast shipping

I haven't had a chance to try them out yet, but a colleague of mine has and says they are great. The shipping was amazing, just a couple of days and well packaged. Thank you for the great service

Quality and function appears great as usual for Code Red. Have yet to really run the product, so time will tell. Im optimistic.

Love the two wire ptt. Rubberized mic key button a bonus. Nicely done.

I have been using these on duty for years. No issues. Great products!

I was on the fence about ordering this product, I was looking at several other brands. The reviews I read on this site swayed my decision and I am glad it did. I am a road supervisor, we recently went to load-bearing vests and I was tired of wrapping my mic cord around my gear. This setup is great, wires are hidden, I like the rubber around the PTT button and I am using my custom-molded earpiece. The mic is very clear, I don't have to shout into it like my old Motorola mic and it is very clear. No issues so far, I would recommend this for law enforcement.

5 Stars

Great people to do business with!

I highly recommend code red. I ordered the wrong headset and they mailed me out the right one even before I shipped the wrong one back. It was also great to have a REAL person pick up the phone in the second ring. Mike was so pleasant to talk too and was very helpful in my purchase. Won't do business with anyone else in the future.

Headset works very well, and the earpiece is comfortable to wear for several hours at a time.