Investigator QD Patrol Two-Wire Microphone


The Investigator is our popular two wire clear tube surveillance microphone with QD Quick Release Adapter. Perfect for threading through suits, uniforms and other tactical apparel.

This microphone features:

- Two way radio patrol kit surveillance headset.
- Longer wires than our one wire microphones.
- Clear tube earpiece can be worn on either ear.
- Earpiece has field replaceable components.
- Low profile lapel microphone with easy to use push-to-talk button.
- Sturdy metal clothing clip attaches to shirt or jacket.
- Kevlar® reinforced cable guarantees reliability.

Download our Investigator Microphone flyer.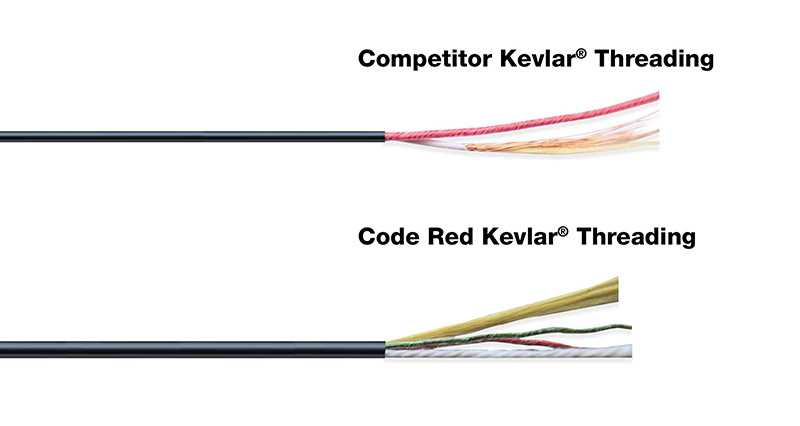 20 Reviews
This headset is perfect. Lightweight, low profile, and the QD is a godsend! I seriously wish I had bought this headset years ago. It would've saved me so much hassle and frustration. I love it so much and I've told all of my coworkers about it. The price point is initially a little scary, but I promise once you actually have it and use it it's worth every penny!

Great shipping speeds and arrived early

Solid product and fast delivery!

Works great! Much nicer than my old large lapel mic. A little hard to attach to radio but once on no problems.

Outstanding

I bought this setup 2 years ago....I have to say this headset has saved my life many times (LEO). I wear this headset every shift and get compliments on it also. I recommend this headset and company every chance I get. The quality of the headset is awesome, but the customer service is even better! I wrote an email to the company because I was having problems with keying up. I got a call shortly after, and they ended up sending me another quick disconnect for my Harris radio. They had some problems with Harris and their DQ connector in the past. Apparently, they fixed the issue because the new one that they sent worked flawlessly.

Solid Construction/Great Customer Service

Recently bought this with the M7 connector for a Motorolla APX. It's a good solid piece of gear at a good price. Furthermore, it's a small family owned business that I'm more than happy to support. Good products, great people.

Long time satisfied customer. Had to switch to a new radio and the products from this company work great. Customer service is hands down some of the best.

n/a